Peter Innes – Chair of the John Innes Foundation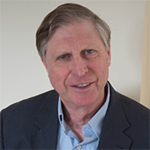 After serving in the army, Peter worked for a time in Hong Kong; then in the financial services sector in Edinburgh.
He maintains an unbroken line of Innes family members (John Innes was his great-grandfather's brother) who have been trustees of the Foundation.
Now retired, he has recently completed an MSc with distinction at Lincoln College, Oxford.
---
Dr Tina Barsby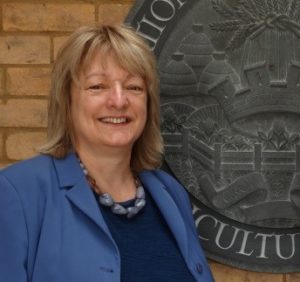 Tina is a plant geneticist well-known for her scientific achievements and significant experience in the agricultural crop sector.
CEO of NIAB since 2008, her strong leadership skills and supportive staff have enable Tina to position NIAB to where it is today as an internationally recognised and innovative organisation.
Tina has a first degree in Agricultural Botany from the University of Wales at Bangor, and a PhD from the University of Nottingham.  She spent a postdoctoral period at Kansas State University, and worked at Allelix Inc, Ontario, Canada for several years before returning to the UK in 1989.
She joined Nickerson UK (now part of the Limagrain Group) where she remained until joining NIAB in 2006.
As well as being a Trustee of the John Innes Foundation, Tina is a Fellow of St Edmund's College, Cambridge; a Fellow of the Royal Society of Biology; a Trustee of the Lawes Agricultural Trust; a member of the Board of Agrimetrics; a member of the Agri-Food Technology Council; and an Associate of the Royal Agricultural Societies.
---
Professor Rosie Hails MBE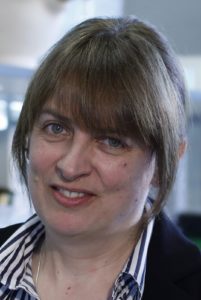 Rosie is the Director of Nature & Science at the National Trust, a post which she took up in July 2018. Her role will be to develop the Trust's research portfolio, and support the contribution of science evidence to decision making. Formerly she was the Director of Biodiversity & Ecosystem Science at the Centre for Ecology & Hydrology.
Rosie is a member of DEFRA's Science Advisory Council, Chair of the DEFRA Advisory Committee on Releases to the Environment (ACRE), a trustee of the John Innes Foundation, and in 2009 co-founded the Natural Capital Initiative in collaboration with the BES and The Royal Society of Biology. In 2015 Rosie became a member of the NERC Science Board, and in 2019 became a member of the Climate Change Risk Assessment Expert Advisory Panel.
She is a visiting professor at Exeter University.  In June 2000, she was awarded an MBE for services to environmental research.
---
David Hill DL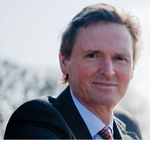 David was born in Norwich in 1957 and grew up in Norfolk. He trained as a Solicitor and worked in the Banking department of a law firm in the City of London. In 1987, with two colleagues, he set up an investment Banking business, Triton Capital Limited, advising airlines, aircraft manufacturers and banks.
David, his wife and three children, returned to Norfolk in 1995 and he is now Executive Chairman of Jarrold & Sons Ltd, a family owned Retail, Property and Business Services Company in Norwich founded in 1770.
He is also a Director of Archant Ltd, a Governor of the 2nd Air Division Memorial Library and a Trustee of the Royal Norfolk Agricultural Association. He also serves as a Deputy Lieutenant of Norfolk.
David has held various other roles in Norfolk; he was Deputy Chair of the UEA Council, Chair of Norwich HEART and Chair of the Norwich Playhouse Theatre.
---
Dr  David Lawrence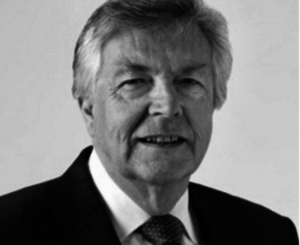 David Lawrence was Head Research & Development at Syngenta from 2002 to 2008. Prior to this role, David was Head Research & Technology Projects (2000–2002) for Syngenta. Prior to this, he was Head International R&D Projects for Zeneca Agrochemicals, having previously held several senior scientific roles.
Apart from his functions in Syngenta, David is currently a non-executive Director of Spectrum Limited (non-listed company). He is also a Director of the UK Knowledge Transfer Network Ltd., a member of the UK Industrial Biotechnology Leadership Forum, the UK Agri-Tech Strategy Leadership Council, and the Nuffield Council on Bioethics.
David graduated in Chemistry from Oxford University with an MA and DPhil in Chemical Pharmacology.
---
Keith Norman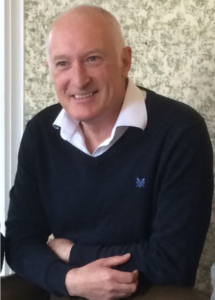 Keith graduated in 1981 from the University of Newcastle-Upon-Tyne with an Honours degree in Agriculture, specialising in crop production. He then followed a career in practical farm management for 6 years, before changing to a more technically based role as Velcourt's Technical Director. This role supported the team of 45 farm managers in crop production technology on the 54,000has of commercial crops.  He was also responsible for all aspects of the company's  Research portfolio and Knowledge Transfer, with a focus on Agrochemicals, Seed, Crop Nutrition and Precision Farming methods.
Keith has also worked on various overseas technical projects for Velcourt in Spain, France, Germany, Zambia, Russia and the Ukraine.
Keith has managed and led many publicly funded, Collaborative research projects funded by Innovate UK, DEFRA, and AHDB
Keith retired from his role as Technical Director in October 2018 and is now an Independent Consultant.